Generally, I consider myself to be pretty lucky. I mean I have my family and friends around me, and overall I enjoy life. However, when it comes to sunglasses I think I lucked out because I have a narrow and very oval face. Aside from the fact that many sunglasses don't have lenses close enough together for my eyes (which can be a problem), I can get away with wearing just about any style.
My mother can't. Her face is much wider and squarer than mine, so she doesn't look good in all shapes. There are certain styles she looks amazing in, but not all of them fit her profile.
So, if you want to avoid all that trial and error, how do you tell which sunglasses work best for you?
The Secret is Symmetry
Humans tend to find symmetrical faces the most attractive, and that's the case with sunglasses as well. You want glasses that are going to balance out your face.
Very round, soft faces won't look good in teeny tiny lenses, and super small narrow faces aren't going to benefit too much from majorly oversized frames because you can end up looking like a bug.
Oval Luck
Oval faces can get away with anything. That doesn't mean that you'll like everything, but for whatever reason, oval faces tend to look great in almost every pair of glasses. The rest is just a matter of style and preference.
Other Face Shapes
For other face shapes, you want to find a counter balance for the features of your face with the sunglasses you choose. If there is one prominent shape or feature your face has, find glasses that offer as close to the opposite as possible without overpowering your shape.
Round Faces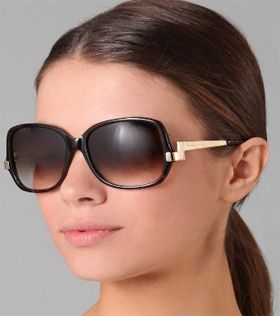 If your features tend to be softer and very round, you will probably do well in glasses with fixed edges and more significant corners. Your face doesn't have any natural edges, so your sunglasses will create them instead.
Putting a round framed pair of sunglasses with a round face really isn't a good idea. All this will do is emphasize your natural shape, and make it look bigger than it is. Think about options like the Sky Optic Dirk (here), the Oakley Men's GasCans (here) or the Gucci 3166/S Rectangular Sunglasses.
Long Faces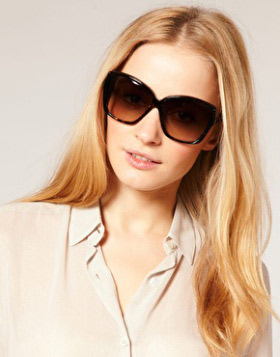 Narrow features also need a specific shape in order to look balanced, and it can be a slightly more difficult fit for men than women. Big frames are super trendy for women right now, and they help shorten the face some and give it a balanced appearance. Men on the other hand, won't look good in sunglasses that cover three quarters of their face, but will still look better in something a little larger.
For men, something like the Prada Sport (Linea Rossa) will probably flatter because of the larger size. Ladies on the other hand, can glam it up with another option like the Prada PR27NS Sunglasses I reviewed here. If a more demure look is called for, Marc by Marc Jacobs Women's MMJ 122/S should be just the ticket.
Square Faces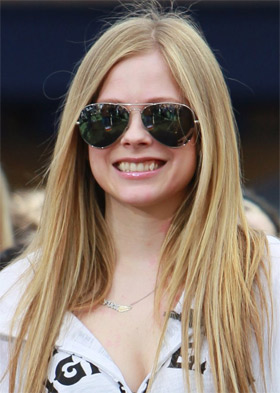 For square faces with sharp jaws and straighter cheeks, the counter balance is a round frame. This doesn't mean it has to be a perfect circle, but you really should stay away from options with too many straight lines.
There are wider frames that aren't perfect circles but manage to offer rounded edges which will help quite a bit. Some good choices are the Ray-Ban Classic ClubMaster or Women's Jackie OHH II.
Heart Shapes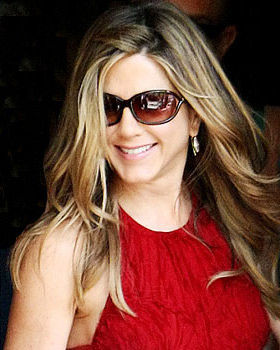 Finally, if the shape of your face looks like love incarnate because you have beautiful heart-shaped features, you will benefit most from something that has a similar shape throughout the lens. A softer line in the glasses does well to balance the softer lines in your face that taper in toward your chin.
Try out Carrera Speedway S Navigators, Tom Ford Jennifer, or Marc by Marc Jacobs Women's MMJ 184/S Aviators.
Your Future of Features
No matter what shape your face is, there is a beautiful set of shades waiting for you somewhere. I'm going to take my mom shopping for some rounder options to enhance her already beautiful features. Remember that balance is the key, and you should pick the opposite of your features without being too striking.