First Lady Style In One Neat Little Package
No style icon will ever eclipse the class of Jackie O. Most discussions about fashion history include an exploration of her contributions to American pop culture and style, and to this day, people of all ages try to recreate the glamour she delivered.
Knowing all of that, there is no good search for ladies sunglasses that doesn't include a pair or two that look like the shades that kept our first lady glamorous. Her style included big, black shades with huge frames and dark lenses that let didn't let anyone see in. No peeking now!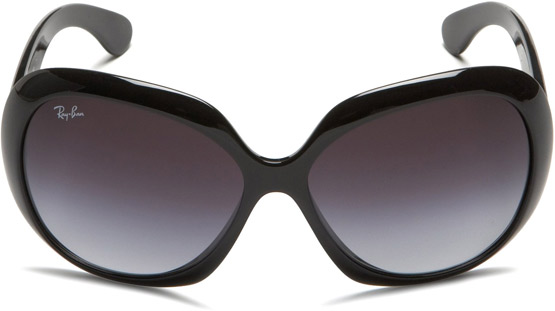 >> Click to Check the Amazon Price <<
Oh, Jackie.
The Ray-Ban Women's RB4098 Non-Polarized Jackie OHH II Sunglasses are those glasses, and they glam up the style of your life. They have huge frames, dark lenses and plenty of mysterious appeal. They're so much like the glasses she made famous, they're actually named after her!
Earthy Swag
The lenses are made of acetate which comes from plants, and that makes them very lightweight despite the size. They shouldn't be heavy even though they're super fashionable and way oversized.
Not Polarizing Style
The lenses aren't polarized, so you'll get all the style in the world, but they won't be any more precise than typical sunglasses. You do get all the UV protection you need though which is really important.
Clean, Beautiful Lines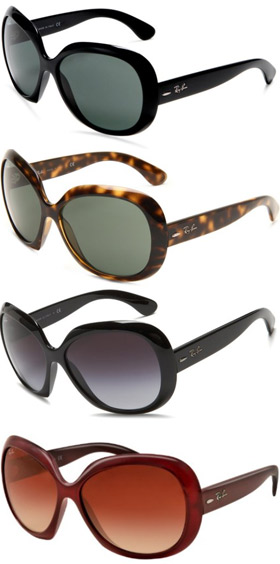 Jackie OHHs are simple in shape but they can be dressed up with different colors. There's the classic black that would have been exactly what Jackie O wore. Then, there are black frames with grey lenses, burgundy frames and tortoise frames with green lenses.
Oversized Glam May Be Too Big
Though they're supposed to be big, there are people who feel they're actually too large. As far as I'm concerned, the bigger the better, but they can make people look like bugs if they don't have the right face shape.
Nothing But Love
At just under $100, these are such a good homage to a wonderful and beautiful lady. I love the shape and size, and I love that the options are varied but still classy. As far as I'm concerned, the size is right, and the style is dead on.
If you're like me and love everything about these, tap into your Jackie O style and make them yours here.